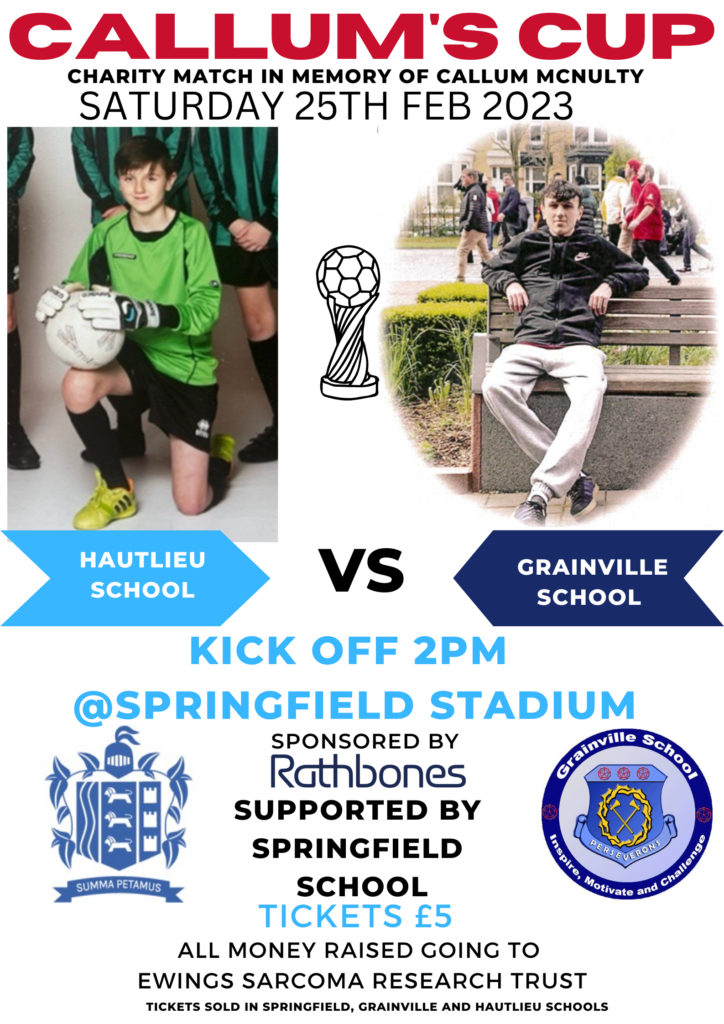 Callum's Cup charity match in memory of Callum McNulty
Callum sadly passed away in July this year of cancer (Ewings Sarcoma, cancer of the bone), he had just turned 18. Callum was a lovely, brave and extremely intelligent young man, who is missed by all at Hautlieu, Grainville and Springfield schools. When Callum died he was studying for The London Institute of Banking Diploma in Financial studies at Hautlieu.
Throughout the course of his treatment Callum sought solace in his sports especially football and Formula 1. Callum was a massive Liverpool fan and loved football. Therefore we felt it fitting that on Saturday 25th February 2023, to host a charity match between Granville students and Hautlieu students. Callum attended these two secondary schools and Springfield primary who are also supporting the event. We have booked Springfield stadium and plan to sell as many tickets as possible, with all money going towards Ewings Sarcoma charity which has been chosen by Callum's parents Jo and Alan.
We hope to fill the stadium with Granville and Hautlieu students alongside family and friends and agencies that support these schools.